Graham Bird promoted to Managing Director
05/05/2016 / Comments 0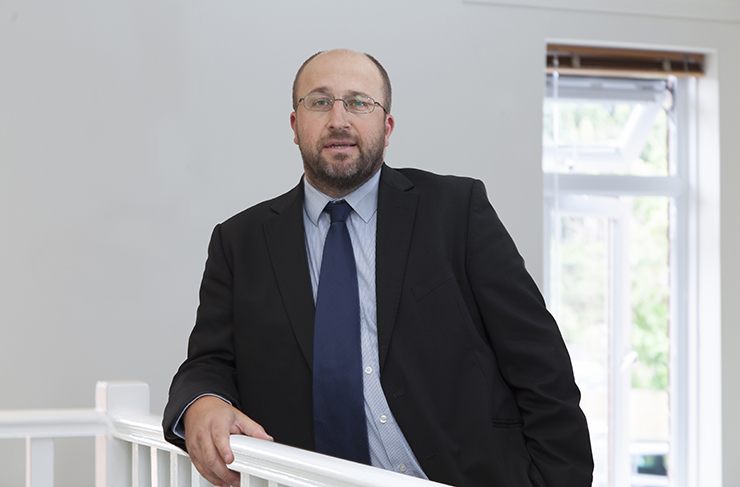 Hilton-Baird Audit & Survey is pleased to announce that Graham Bird has been promoted to the role of Managing Director with immediate effect.
Since joining the risk management experts as Audit Manager in 2010, Graham has played a major role in the company's expansion and ability to fulfil a growing number of audit and survey instructions on behalf of its asset based lending and banking clients.
Whilst continuing to lead our ABL and multi-jurisdictional instructions, Graham's new position will see him assume a more strategic role with a focus on strengthening existing relationships and building new ones as the company continues to go from strength to strength.
The move allows founders Alex Hilton-Baird and Alan Baird to take on a more consultative role on the audit side, whilst focusing their attention on the continued growth of the Hilton-Baird Group.
Graham Bird commented: "I am delighted to have been given the opportunity to build on the progress we have made as a company over the past few years. Now with seven full-time experienced analysts, we have never been better equipped to meet the evolving requirements of our growing client base. I'm thoroughly looking forward to the challenge of improving our offering even further and cementing our position as the asset based finance industry's risk management partner of choice."
Alex Hilton-Baird, CEO of the Hilton-Baird Group, added: "Graham has brought our services to a whole new level since joining the company six years ago and been instrumental to its success. I have no doubt that he is the right man to take the reins and improve our services further still. It's an exciting time for the company as Graham has built a fantastic team here which provides such vital risk management services and training to the industry, and I'm looking forward to watching him flourish as our new Managing Director."
– Ends –
For further enquiries, please contact Helen Tramaseur or Jamie Weeden at the Hilton-Baird Group on 02380 706637 or by emailing helen.tramaseur@hiltonbaird.co.uk or jamie.weeden@hiltonbaird.co.uk.
Note to editors:
Hilton-Baird Audit & Survey is a leading provider of outsourced risk management services and training to UK and European banks and independent lenders.
The company belongs to the Hilton-Baird Group of companies, which also comprises commercial finance broker Hilton-Baird Financial Solutions and debt collection agency Hilton-Baird Collection Services.
For more information about Hilton-Baird Audit & Survey, contact Graham on 07949 423364 or email graham.bird@hiltonbaird.co.uk.